Store History
Store History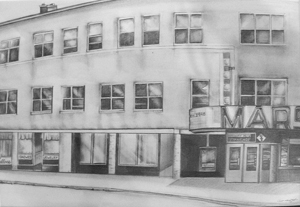 After World War II, Leonard Skewes returned from the Navy, where he primarily worked with flight instruments. Originally, Leonard wanted to become a dentist but the Great Depression forced him to look other places for employment. He heard that a local jeweler was looking for a watchmaker, so he went to school in Elgin, Illinois to pursue that field. Soon after learning this new craft, the doors to Skewes Jewelry were opened in 1948.60 years, 6 locations and 3 generations later, the Skewes family is still proudly serving Minnesota's jewelry needs! From Leonard to his son Jim, and Jim to his son Brandon, these are the jewelers you have come to know and trust.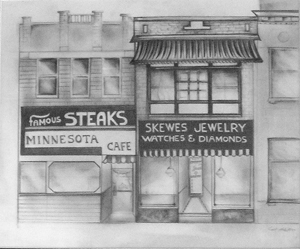 For the past 60 years, Skewes Jewelry has been dedicated to bringing our customers quality jewelry, expertise, education and outstanding customer service. To provide multiple services for our customers we have a Custom Jewelry Designer, Diamontologist, Engraver, Gemologist, Goldsmith and Jeweler on staff. Skewes Jewelry is more than happy to assist you with items needing engraving or repair, or finding that special piece. If we don't have what you're looking for, ask about our custom designs. We havethe skill and talent tocreate jewelry you've only dreamed of!
There have been many changes over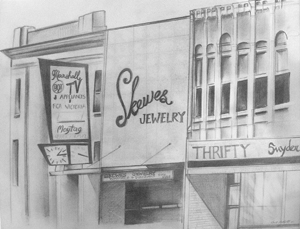 the past 60 years but two things have remained the same. Skewes family ownership and operation of our store and a commitment to growing business
in the Marshall area. We are proud to announce the opening of our 6th location at 1300 Susan Dr., next to Shopko, in Marshall. It is our greatest endeavor yet!
This new store is a 4000+ square foot facility featuring improved amenities, including a kids play area, a diamond viewing room, a sitting area with coffee bar, and a complete custom jewelry design shop featuring our exclusive Skewes line of jewelry.

We'd like to thank the many members of the community who have made this project a reality and we look forward to serving the Southwest Mi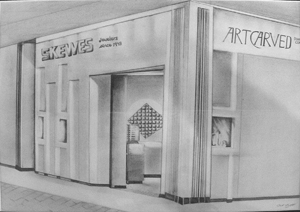 nnesota area for many moreyears to come!
Skewes Jewelry understands the importance of giving back to the communities that give so much to us, which is why we are members of the Marshall Area Chamber of Commerce. In addition, we support the Southwest Minnesota State University Athletic Department and the Marshall Area Fine Arts Council along withmany individual fundraising efforts.